Company News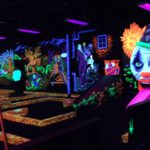 DDS recently painted Monster Mini Golf in Cherry Hill, NJ. Monster Mini golf is located at 2040 Springdale Road, Cherry Hill, NJ 08003. The new indoor family entertainment facility opened on June 3rd 2019 after being completely outfitted by DeSimone Construction. DDS was called in to complete the job of painting the entire facility. The […]
Read More....
---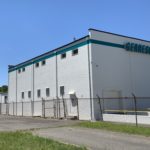 This week DDS completed an exterior commercial painting project at the Gerresheimer Glass facility in Vineland NJ. The DDS Painting team did thorough preparation for painting with scraping, sanding and power washing. Then two coats of a new color scheme were applied to the body and trim of the building. An accent stripe was added […]
Read More....
---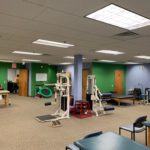 Over the last 18 months DDS Painting has been tasked with repainting Ivy Rehabilitation Center locations throughout the Entire state of New Jersey. We have painted 25 locations and counting, ranging from the southern shore points to the northern tips of the state and everywhere in between. The DDS painting crews, in conjunction with Beacon […]
Read More....
---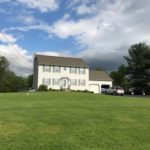 DDS Roofing recently completed a new shingled roof for the parsonage of Richwood United Methodist Church at 121 Richwood Rd., Richwood, NJ. This was a total roof replacement where all existing roofing materials were removed on both the house and shed roofs and then replaced with new ice and water shield, synthetic felt, flashing details […]
Read More....
---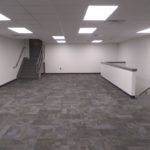 DDS recently finished painting new offices at Woodbury Nissan in Woodbury, NJ. Woodbury Nissan converted an unfinished open storage area into finished offices. DDS Painting was fortunately contracted to repair wall imperfections and paint walls and trim in this area. A very light color was applied over a previously painted dark walls and a dark […]
Read More....
---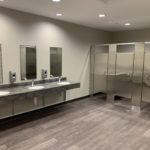 DDS Painting was recently sub-contracted to paint MarLabs Software Engineering in Piscataway, NJ. DDS was subcontracted by Tricon Construction Services in Piscataway, NJ to complete the painting of newly constructed 14,000 square feet of commercial space. With over 15 paint different colors applied to walls, doors, frames and accent walls, the requirements made for a […]
Read More....
---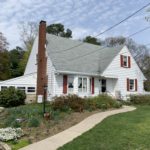 DDS recently completed an exterior painting job for a home in Sewell, NJ. The home is a farmhouse on a beautiful plot of land in Southern New Jersey that had started showing its age as it had not been painted in over 20 years. The DDS Painting team started by powerwashing the entire house to […]
Read More....
---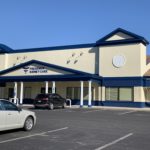 DDS Painting recently helped Madison Properties to transform and update the Winslow Shopping center in Sicklerville, New Jersey. The DDS painting team of Karl Danenhower and John Tice did a n amazing job with this paint renovation. After a thorough cleaning they applied Navy blue, white and beige to all stucco, stone, wood trim, metal […]
Read More....
---
DDS recently completed an exterior painting job for Colton Automotive Supply Warehouse in Glassboro, NJ. The building is very old and was beginning to show its age. Our exterior painting work helped to restore he building to its original charm and helped to highlight some of its architectural features that had been obscured by years […]
Read More....
---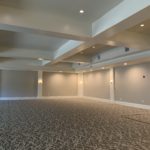 DDS recently completed renovations of the Renault Winery in Egg Harbour City, New Jersey. The winery recently came under new ownership who have made a large investment in the future success of their wedding and catering business. Their first step was to renovate the ballroom. All new drywall, doors, trim, carpeting and fixtures were installed. […]
Read More....
---