Company News
DDS recently completed an exterior painting job for Colton Automotive Supply Warehouse in Glassboro, NJ. The building is very old and was beginning to show its age. Our exterior painting work helped to restore he building to its original charm and helped to highlight some of its architectural features that had been obscured by years […]
Read More....
---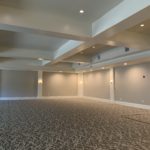 DDS recently completed renovations of the Renault Winery in Egg Harbour City, New Jersey. The winery recently came under new ownership who have made a large investment in the future success of their wedding and catering business. Their first step was to renovate the ballroom. All new drywall, doors, trim, carpeting and fixtures were installed. […]
Read More....
---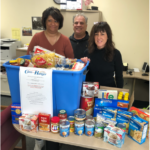 DDS recently supported the 14th Annual "Gloucester County Cares about Hunger" Food Drive! This year, because of your help, 17,287 pounds of food has been donated to the Food Bank of South Jersey. There were also funds collected from individuals, as well as companies and this was converted to poundage which is included in the […]
Read More....
---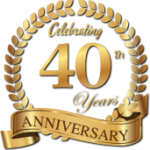 SEWELL, N.J. (December 2017)—Since 1977, DDS Services has been helping clients both large and small with roofing, painting, carpentry, siding and general commercial contracting needs in and around the tri-state region. While many company leaders share their gratitude and appreciation with employees at Christmas, the 35 people employed by DDS enjoy the spirit of the […]
Read More....
---