Company News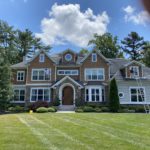 DDS Painting recently painted the cedar shake style vinyl siding in Mullica Hill, New Jersey. Yes you can paint vinyl siding! The cedar style shakes on this beautiful Mullica Hill home were faded far from their original color. After a thorough washing with detergent and water, the tedious process of painting the vinyl style shakes […]
Read More....
---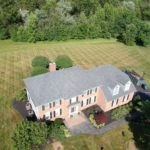 DDS Roofing recently completed a roof replacement in Princeton, New Jersey. DDS installed this new 30 year warranted roof at the home of Mr. And Mrs Scozzari. DDS removed a layer of old roofing and checked for any structural repairs that needed to be addressed. DDS also painted all pipes and attic fans to match […]
Read More....
---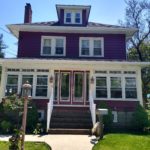 DDS recently completed the painting of a home in Woodbury Heights, New Jersey for the Conley family. We completely repainted the exterior of this beautiful residential home to reveal the true beauty and architecture of the residence. This home's exterior steel siding was in desperate need of paint maintenance. The existing paint had faded badly […]
Read More....
---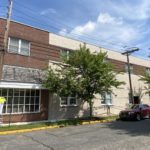 DDS Painting recently completed a project where we painted a commercial office building in Haddonfield, New Jersey for Levco Enterprises property management company. With peeling paint and dirty stains, this stucco building was in great need of a face lift. After a thorough cleaning, our top notch paint mechanics applied two coats of a elastomeric […]
Read More....
---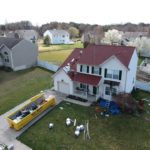 DDS recently completed a new roof in Wenonah, New Jersey. We are proud of this new, 50 year warranted roof for the Harris family on Sage Hill Drive in Wenonah. Their current roof was over 25 years old. DDS removed one layer of old roofing as well as performed a number of structural repairs to […]
Read More....
---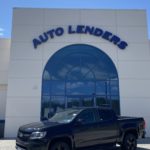 Auto Lenders in Egg Harbor Twp asked us to repaint the interior and exterior of the dealership. The interior walls and trim were repainted in the Service Center, offices and some areas of the showroom. A refreshed work environment always revitalizes employees even under these current conditions. The exterior stucco was power washed and repainted […]
Read More....
---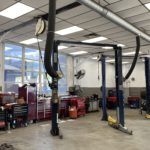 DDS Painting recently completed the painting of Woodbury Nissan Service Center and Car Wash. Woodbury Nissan took advantage of the pandemic shutdown period by refreshing the Service Center and updating their Car Wash. DDS was fortunate to be selected by the friendly folks at Woodbury Nissan to do the painting of both areas. In the […]
Read More....
---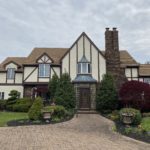 DDS recently completed the painting of a home in Vineland, New Jersey. We recently painted this huge Tudor designed stucco home for Phil and Lauri. The goal was to refresh the stucco with its current color and repaint the mauve colored trim with a traditional Tudor brown color. The job began with a thorough powerwashing […]
Read More....
---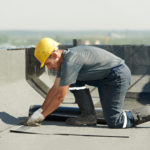 Contact us for the top Gloucester County commercial roofing experts. By choosing the team at DDS Services, you will soon have all your business covered by the safest and most secure roofing we can provide. Our services will lead you to: High-Performance Roof Coatings Urethane, Silicone, and Acrylic Shingle Roofing Systems Roof and Maintenance Repairs […]
Read More....
---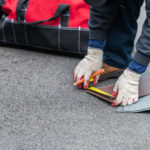 For quality Gloucester County flat roof repair, call on us today. The team at DDS provides diversified services including roofing to commercial and residential property owners. Our customers include residents, large and small businesses, real estate and property management companies, general contractors, non-profit organizations, education and medical facilities, and government entities. These clients come to […]
Read More....
---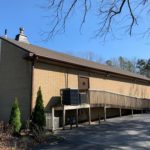 DDS recently completed a new roof for Cumberland County Christian Church in Vineland, New Jersey. DDS met with the Cumberland County Christian Church church staff to review where the active leaks and damaged fascia wood were. Then we reviewed various color options for the shingles, fascia metal, gutters and downspouts. The church decided on GAF […]
Read More....
---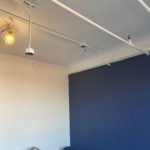 DDS Recently painted Penn Station in Baltimore, Maryland and Wilmington Train Stations in Delaware. DDS has a very diverse customer base due to our relationships with general contractors in the private and public sectors. A great example of this are two painting jobs recently completed at Penn Train Station in Baltimore, Maryland and The Wilmington […]
Read More....
---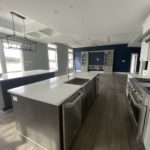 DDS was proud to play a part in this complete home Swedesboro home renovation performed by DeSimone Construction for a family in Swedesboro NJ. We completed the Interior and exterior painting and staining. We did work on all three floors with multiple colors and many long hours spent by several fine DDS Paint Professionals. Thanks […]
Read More....
---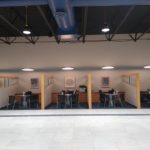 Under the direction of DeSimone Construction, DDS just completed the painting of the newest Auto Lenders dealership in Exton, Pennsylvania. The job consisted of painting a huge, new, open showroom and sales center along with new offices and an existing space. The showroom sales center was a big task, and required painting the ceiling deck […]
Read More....
---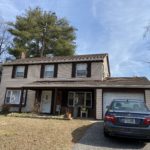 On Fri., Feb. 28, 2020 DDS completed a residential roofing job in Willingboro, New Jersey at 118 Plumtree Lane for Mr. Floid Logan. Floid is a retired Boeing Engineer, so we were delighted when he chose us to do his roof. The old roof was 3 layers thick in certain places and there were four […]
Read More....
---