Company News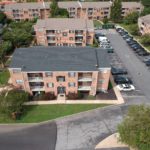 DDS recently completed a new 50 year warranted new roof at Pebble Hill Apartments in Sewell NJ. The current roof was over 20 years old. DDS removed 2 layers of old roofing as well as performed a number of structural repairs to the underlying plywood sheathing. DDS also replaced all pipe collars and step flashing. […]
Read More....
---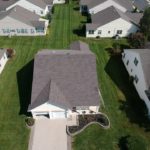 DDS Roofing recently completed this roof replacement in Sewell, New Jersey at the home of Mr. and Mrs. Dinardo. DDS completely replaced their old roof with a new 50 year warranted roof. The old roof was over 20 years old. DDS removed one layer of old roofing as well as performed a number of structural […]
Read More....
---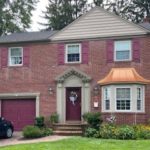 DDS recently completed a home renovation in Haddon Township, New Jersey at the home of Dan and Jane McGovern on Graisbury Avenue. The job included: New shingle roof for house, porch and shed. Details Features of home renovation in Haddon Township Removed existing roof materials on home and shed down to wood sheathing. Replaced some […]
Read More....
---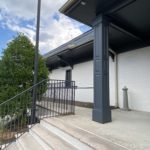 DDS recently repainted Connolly Family Dentistry in Sewell, NJ. It was well past time for a color and décor change at this respected family dentistry practice in Sewell. The green and burgundy had run its course on the exterior trim. The red brick needed a brightening up. The stained entry doors were also in need […]
Read More....
---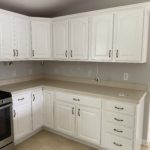 DDS recently painted some cabinets at Calvary Hill Church on 535 Mullica Hill Road in Glassboro, New Jersey. The cabinets were in a small apartment on the campus of the church that is used to house missionaries. Painting cabinets can be a disaster if not done correctly. When done properly, it can enhance and update […]
Read More....
---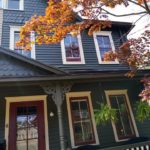 DDS recently restored the exterior of a Haddonfield Home. This beautiful older home in Haddonfield, New Jersey required quite a bit of preparation. The wood siding, windows and trim were in need of some TLC. Preparation included scraping, sanding and priming. Then two coats in three different colors of a top grade 100% acrylic exterior […]
Read More....
---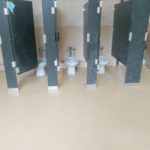 DDS recently installed new flooring at Aura Elementary School. The tile floor in the boys bathroom at Aura school was buckled and coming apart. (see pictures below). After years many years the tile was pulling apart from the subfloor. A DDS prep crew removed the partitions and toilets and removed all the tile in the […]
Read More....
---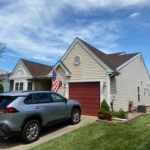 Mr. and Mrs. Kent were very excited when the day came to have their shingle roof replaced. We protected the house and vegetation from falling debris and removed all existing materials down to the wood sheathing. We inspected the sheathing and only had to replace one sheet of plywood. After we put down all the […]
Read More....
---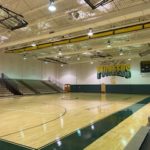 DDS recently painted the Clearview High School gym in Mullica Hill, New Jersey. Clearview High School is hopeful to be starting up school in September. With that comes summer months of building maintenance. The historic "Hank Gym" was in need of a fresh paint job. DDS was fortunate to be awarded the painting project at […]
Read More....
---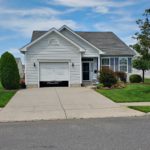 DDS recently completed a new roof in Sewell, New Jersey for Mrs. Sottile. The new 50 year warranted GAF roof adds both longevity and style to the home. DDS first removed a layer of old roofing and checked for any structural repairs that needed to be addressed. DDS also replaced all of the ridge vents […]
Read More....
---