Company News
---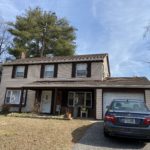 On Fri., Feb. 28, 2020 DDS completed a residential roofing job in Willingboro, New Jersey at 118 Plumtree Lane for Mr. Floid Logan. Floid is a retired Boeing Engineer, so we were delighted when he chose us to do his roof. The old roof was 3 layers thick in certain places and there were four […]
Read More....
---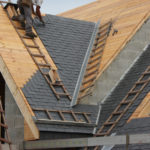 Why should you go with DDS Services as your Gloucester County commercial roofers? DDS is the the most diversified team, with services that include roofing, painting, and carpentry. Simply put, at DDS we're Dedicated to Delivering Superior outcomes. What started off as a small painting company on 1977, has grown to a staff of close […]
Read More....
---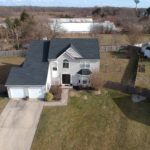 DDS recently completed a new 30 year warranted residential roof in Clayton, NJ for Wes & Mandi Pohler at 4 Lacy Court Clayton, NJ, on February 18th 2020. The current roof was over 20 years old and was in need of a new roof to prevent leaking. DDS removed 1 layer of old roofing as […]
Read More....
---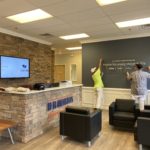 DDS Painting recently painted the offices of D.R. Horton in Mount Laurel, NJ. D.R. Horton was expanding its office in Mt. Laurel New Jersey and DDS was fortunate enough to be asked to paint existing office space and expanded office space. Thanks to Frank and the crew for a clean and neat job while working […]
Read More....
---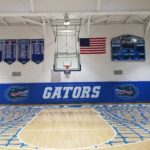 In the summer of 2019, DDS Painting completed the painting of the Gateway Regional High School Gymnasium. Gateway Regional High School is located at 775 Tanyard Road in Deptford Township, New Jersey and serves students from a number or regional sending districts. The project was under strict time constraints with the school year fast approaching […]
Read More....
---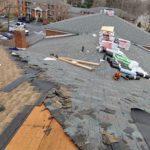 DDS' shingle roof division recently completed a total of 68,400 sf ft. of roofing at Croftwood Apartments in only a few weeks, thanks to our amazing supervisors and crews. Croftwood Apartments is located at 400 East Street Road in Feasterville-Trevose, Pennsylvania. All six of the buildings on this campus are over 25 years old and […]
Read More....
---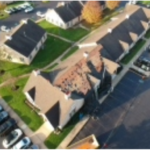 The team at DDS is proud to announce they have built a new roof for Fries Mill Pavilion in Turnersville. Thanks to the brothers Dan, Dave and Rob, the South Jersey business center can confidently say their 2020 is off to a rejuvenated start. Why Fries Mill Pavilion Needed A New Roof Before DDS was […]
Read More....
---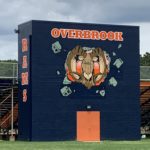 DDS Painting recently painted Overbook High School in Pine Hill, NJ. The school is located at 1200 Turnersville Road, Pine Hill NJ 08021. We painted a number of areas around the school earlier this year. First the Press box was repainted to freshen up the appearance of the football field prior to the graduation ceremony. […]
Read More....
---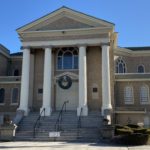 DDS recently completed the exterior painting of Ocean City Baptist Church. Ocean City Baptist Church is located at 10th and Wesley Streets in Ocean City New Jersey. The church traces its roots back to 1893 and the current building was erected in 1927. The salty ocean air and strong coastal storms had battered the church […]
Read More....
---
DDS's largest exterior painting job of 2019 was recently completed at a cocoa bean distribution facility at 2121 Wheatsheaf Lane in Philadelphia, Pennsylvania. A face-lift was badly needed on this Cocoa bean distribution facility being used by Dependable Distribution. A thorough power washing and two coats of various coatings were applied to multiple surfaces to make […]
Read More....
---