Case Studies
---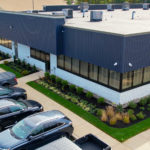 DDS Painting recently completed a job for D.R. Horton Home Builders at their office location on 2040 Briggs Road in Mt Laurel Township, NJ. We took the exterior from a dated cream and cranberry color to a modern and bold, slate blue with white accents. Both the building and the landscaping now look more defined. […]
Read More....
---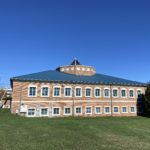 In October of 2022 DDS completed a high-performance roof coating system on the Branchburg Township Municipal Building's standing seam metal roof. After interviewing various contractors, the Township chose DDS to do their roof based on our experience and knowledge of metal roof coatings. We inspected this roof thoroughly with the client and also inspected ceilings […]
Read More....
---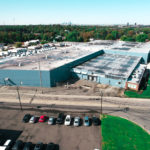 DDS Painting was recently tasked with painting a massive warehouse at Dependable Distribution Services cocoa bean facility. Dependable is recognized as a worldwide leader in the handling of U.S.-bound cocoa beans and cocoa products. Our reputation has been developed through an unsurpassed combination of facilities, expertise, and infrastructure. For over 25 years Dependable Distribution Services […]
Read More....
---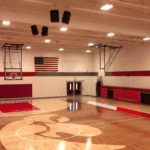 DDS painting recently painted the gymnasium at Haddon Township High School. Haddon Township High School is a four-year comprehensive community public high school serving students in ninth through twelfth grades, located in Haddon Township, in Camden County, New Jersey, United States, operating as the lone secondary school of the Haddon Township School District
Read More....
---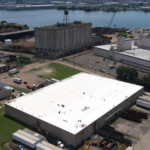 DDS recently completed a roofing project at South Jersey Port Corporation in Camden, NJ. The South Jersey Port Corporation was created in 1968 to operate marine shipping terminals in the South Jersey Port District which consists of seven counties: Burlington, Camden, Gloucester, Salem, Cumberland, Mercer and Cape May. The SJPC is a quasi-state agency, which […]
Read More....
---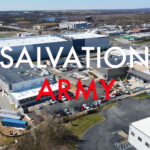 DDS recently installed a new 1 ply EPDM roofing system at the Salvation Army of Wilmington, Delaware. Motivated by the love of God, as a leader in Christian faith-based human services, The Salvation Army is committed to serve the whole person, body, soul and spirit, with integrity and respect, using creative solutions to positively transform […]
Read More....
---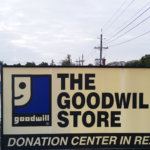 DDS recently installed a new roof at goodwill Industries in Pennsauken, NJ Since its founding in Camden, NJ in 1948, Goodwill Industries of Southern NJ & Philadelphia has empowered thousands of local residents with special needs with the marketable job skills needed to succeed in the workplace. One job at a time, we are making […]
Read More....
---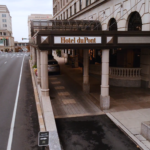 DDS recently replaced the roof at Hotel DuPont in Wilmington, Delaware. The HOTEL DU PONT has many stories to tell. Inspired by the hotel's stunning architecture, vibrant personality and tradition of impeccable service, our iconic hotel has been reimagined for a new generation of travelers. Experience it in unexpected ways. Standing tall at 11th and […]
Read More....
---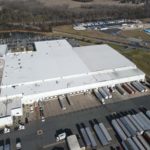 McLane Company, Inc. is one of the largest supply chain services leaders in the United States, providing grocery and foodservice solutions for convenience stores, mass merchants, drug stores and chain restaurants. Through McLane Grocery and McLane Foodservice, McLane operates over 80 distribution centers and one of the nation's largest private fleets. The company buys, sells […]
Read More....
---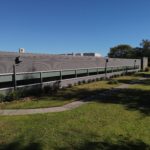 CFI Knoll 7001 N. Park Drive, Pennsauken NJ Nature of Job: Powerwashing and painting Details Features of Job: DDS recently completed exterior painting at the CFI Knolls new office and warehouse building in Pennsuaken NJ. The entire building was a very light brick color that had never been painted. The ownership at CFI wanted the […]
Read More....
---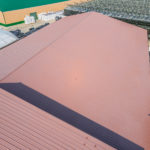 Photos of Lucas Greenhouse
Read More....
---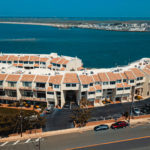 Photos of TPO/PVC Roof at Longport, NJ Condos
Read More....
---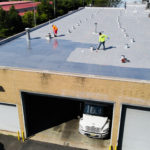 Photos of New Roof at Reliable Tire in Blackwood, NJ
Read More....
---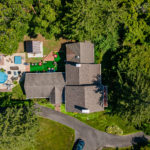 Residential Shingle Roofing Projects Photos of Residential Roof in Linwood, NJ Cherry Hill Residential Shingle Roofing Project Glassboro Residential Shingle Roofing Project
Read More....
---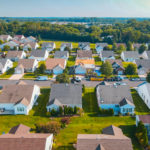 Photos of Residential Roof in Sewell, NJ
Read More....
---