Commercial Roofing
---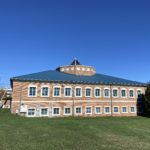 In October of 2022 DDS completed a high-performance roof coating system on the Branchburg Township Municipal Building's standing seam metal roof. After interviewing various contractors, the Township chose DDS to do their roof based on our experience and knowledge of metal roof coatings. We inspected this roof thoroughly with the client and also inspected ceilings […]
Read More....
---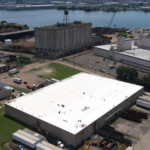 DDS recently completed a roofing project at South Jersey Port Corporation in Camden, NJ. The South Jersey Port Corporation was created in 1968 to operate marine shipping terminals in the South Jersey Port District which consists of seven counties: Burlington, Camden, Gloucester, Salem, Cumberland, Mercer and Cape May. The SJPC is a quasi-state agency, which […]
Read More....
---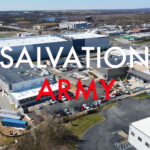 DDS recently installed a new 1 ply EPDM roofing system at the Salvation Army of Wilmington, Delaware. Motivated by the love of God, as a leader in Christian faith-based human services, The Salvation Army is committed to serve the whole person, body, soul and spirit, with integrity and respect, using creative solutions to positively transform […]
Read More....
---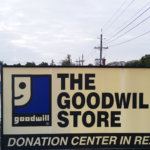 DDS recently installed a new roof at goodwill Industries in Pennsauken, NJ Since its founding in Camden, NJ in 1948, Goodwill Industries of Southern NJ & Philadelphia has empowered thousands of local residents with special needs with the marketable job skills needed to succeed in the workplace. One job at a time, we are making […]
Read More....
---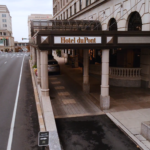 DDS recently replaced the roof at Hotel DuPont in Wilmington, Delaware. The HOTEL DU PONT has many stories to tell. Inspired by the hotel's stunning architecture, vibrant personality and tradition of impeccable service, our iconic hotel has been reimagined for a new generation of travelers. Experience it in unexpected ways. Standing tall at 11th and […]
Read More....
---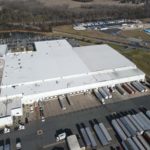 McLane Company, Inc. is one of the largest supply chain services leaders in the United States, providing grocery and foodservice solutions for convenience stores, mass merchants, drug stores and chain restaurants. Through McLane Grocery and McLane Foodservice, McLane operates over 80 distribution centers and one of the nation's largest private fleets. The company buys, sells […]
Read More....
---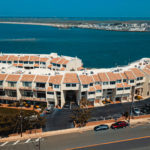 Photos of TPO/PVC Roof at Longport, NJ Condos
Read More....
---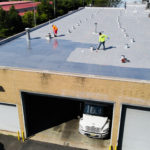 Photos of New Roof at Reliable Tire in Blackwood, NJ
Read More....
---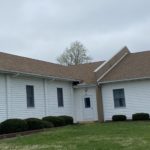 DDS recently performed a roof replacement at Hardingville Bible Church in Monroeville, New Jersey. DDS replaced the shingled roof on both the E-wing and the rear section of the church. The church selected a GAF Timberline shingle in a "shakewood" color. Hardingville Bible Church's facility manager Jim Roach said that everyone at the church was […]
Read More....
---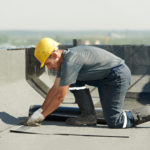 Contact us for the top Gloucester County commercial roofing experts. By choosing the team at DDS Services, you will soon have all your business covered by the safest and most secure roofing we can provide. Our services will lead you to: High-Performance Roof Coatings Urethane, Silicone, and Acrylic Shingle Roofing Systems Roof and Maintenance Repairs […]
Read More....
---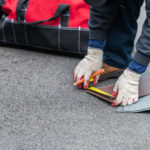 For quality Gloucester County flat roof repair, call on us today. The team at DDS provides diversified services including roofing to commercial and residential property owners. Our customers include residents, large and small businesses, real estate and property management companies, general contractors, non-profit organizations, education and medical facilities, and government entities. These clients come to […]
Read More....
---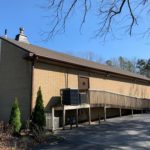 DDS recently completed a new roof for Cumberland County Christian Church in Vineland, New Jersey. DDS met with the Cumberland County Christian Church church staff to review where the active leaks and damaged fascia wood were. Then we reviewed various color options for the shingles, fascia metal, gutters and downspouts. The church decided on GAF […]
Read More....
---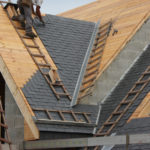 Why should you go with DDS Services as your Gloucester County commercial roofers? DDS is the the most diversified team, with services that include roofing, painting, and carpentry. Simply put, at DDS we're Dedicated to Delivering Superior outcomes. What started off as a small painting company on 1977, has grown to a staff of close […]
Read More....
---