Commercial Painting
---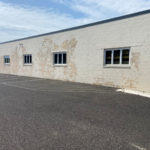 Moderfold Styles Commercial Painting.
Read More....
---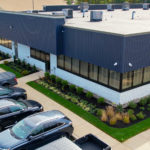 DDS Painting recently completed a job for D.R. Horton Home Builders at their office location on 2040 Briggs Road in Mt Laurel Township, NJ. We took the exterior from a dated cream and cranberry color to a modern and bold, slate blue with white accents. Both the building and the landscaping now look more defined. […]
Read More....
---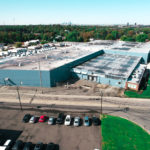 DDS Painting was recently tasked with painting a massive warehouse at Dependable Distribution Services cocoa bean facility. Dependable is recognized as a worldwide leader in the handling of U.S.-bound cocoa beans and cocoa products. Our reputation has been developed through an unsurpassed combination of facilities, expertise, and infrastructure. For over 25 years Dependable Distribution Services […]
Read More....
---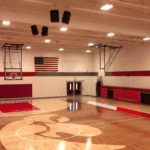 DDS painting recently painted the gymnasium at Haddon Township High School. Haddon Township High School is a four-year comprehensive community public high school serving students in ninth through twelfth grades, located in Haddon Township, in Camden County, New Jersey, United States, operating as the lone secondary school of the Haddon Township School District
Read More....
---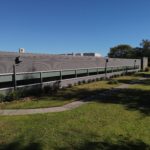 CFI Knoll 7001 N. Park Drive, Pennsauken NJ Nature of Job: Powerwashing and painting Details Features of Job: DDS recently completed exterior painting at the CFI Knolls new office and warehouse building in Pennsuaken NJ. The entire building was a very light brick color that had never been painted. The ownership at CFI wanted the […]
Read More....
---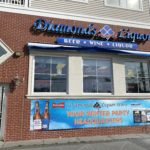 DDS recently painted the walls and re-did the floors at Diamond Liquors in Sea Isle City without disrupting their operations. Diamond Liquors was in dire need of having their walls repainted and their floors re-done. The aging concrete floors and dull walls were an eye-sore in an otherwise, clean, open and vibrant shop. Our crew was […]
Read More....
---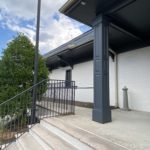 DDS recently repainted Connolly Family Dentistry in Sewell, NJ. It was well past time for a color and décor change at this respected family dentistry practice in Sewell. The green and burgundy had run its course on the exterior trim. The red brick needed a brightening up. The stained entry doors were also in need […]
Read More....
---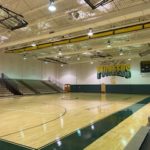 DDS recently painted the Clearview High School gym in Mullica Hill, New Jersey. Clearview High School is hopeful to be starting up school in September. With that comes summer months of building maintenance. The historic "Hank Gym" was in need of a fresh paint job. DDS was fortunate to be awarded the painting project at […]
Read More....
---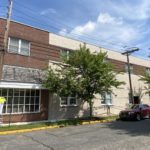 DDS Painting recently completed a project where we painted a commercial office building in Haddonfield, New Jersey for Levco Enterprises property management company. With peeling paint and dirty stains, this stucco building was in great need of a face lift. After a thorough cleaning, our top notch paint mechanics applied two coats of a elastomeric […]
Read More....
---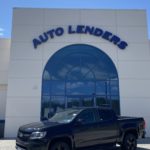 Auto Lenders in Egg Harbor Twp asked us to repaint the interior and exterior of the dealership. The interior walls and trim were repainted in the Service Center, offices and some areas of the showroom. A refreshed work environment always revitalizes employees even under these current conditions. The exterior stucco was power washed and repainted […]
Read More....
---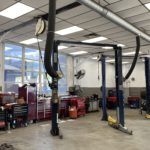 DDS Painting recently completed the painting of Woodbury Nissan Service Center and Car Wash. Woodbury Nissan took advantage of the pandemic shutdown period by refreshing the Service Center and updating their Car Wash. DDS was fortunate to be selected by the friendly folks at Woodbury Nissan to do the painting of both areas. In the […]
Read More....
---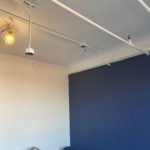 DDS Recently painted Penn Station in Baltimore, Maryland and Wilmington Train Stations in Delaware. DDS has a very diverse customer base due to our relationships with general contractors in the private and public sectors. A great example of this are two painting jobs recently completed at Penn Train Station in Baltimore, Maryland and The Wilmington […]
Read More....
---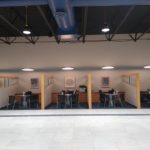 Under the direction of DeSimone Construction, DDS just completed the painting of the newest Auto Lenders dealership in Exton, Pennsylvania. The job consisted of painting a huge, new, open showroom and sales center along with new offices and an existing space. The showroom sales center was a big task, and required painting the ceiling deck […]
Read More....
---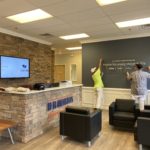 DDS Painting recently painted the offices of D.R. Horton in Mount Laurel, NJ. D.R. Horton was expanding its office in Mt. Laurel New Jersey and DDS was fortunate enough to be asked to paint existing office space and expanded office space. Thanks to Frank and the crew for a clean and neat job while working […]
Read More....
---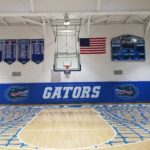 In the summer of 2019, DDS Painting completed the painting of the Gateway Regional High School Gymnasium. Gateway Regional High School is located at 775 Tanyard Road in Deptford Township, New Jersey and serves students from a number or regional sending districts. The project was under strict time constraints with the school year fast approaching […]
Read More....
---