Author Archives: ddsinfo
---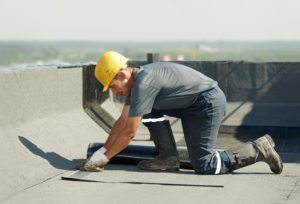 Contact us for the top Gloucester County commercial roofing experts. By choosing the team at DDS Services, you will soon have all your business covered by the safest and most secure roofing we can provide. Our services will lead you to:
High-Performance Roof Coatings
Urethane, Silicone, and Acrylic Shingle Roofing Systems
Roof and Maintenance Repairs
Metal Roof Restoration
24-hour Emergency Leak Repairs
Our professional offerings include new and replacement commercial roofing services. We are dedicated to helping businesses in Gloucester County who want the best outcomes on their building's renovations. We specialize in installing new and replacement commercial roofs at high value with fair prices. DDS Services has had a hand in helping in working on banks, restaurants, schools, and many more.
If longevity is proof of trust, our tenure of 43 years of service has made us reliable for what you need. Yes, there are other options: what's the DDS difference? We're Dedicated to Delivering Superior outcomes. We will need to understand what you need before we can get to work on your building. Our experienced, knowledgeable, and dedicated employees provide expert guidance and quality services from project scope to detailed quote to project scheduling and completion, no matter the size or specialty service needed. We are available for contact at all times online through our live chat option.
Over the past several decades, DDS has been fortunate enough to build many excellent relationships with our customers. We've had the pleasure of having our clients give us great feedback, such as:
"I am glad to recommend DDS as a good and dependable contractor. They have been very responsive and professional in serving our needs. We have used them for small and large projects in many capacities. Their pricing is reasonable and their work is very good."
-Mike McKay, Altman Properties
We want you to get to know our team of specialists and technicians here. You can learn about their previous experience and qualifications. When you use our contact form, tell us about your business and what type of work you need done. We've been the top Gloucester County commercial roofing experts to hundreds of companies- now it's your turn!