South Jersey Commercial Roofing, Painting & Carpentry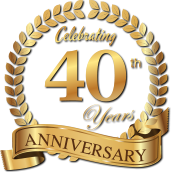 For more than 40 years, tristate commercial and residential customers alike have trusted DDS Services to efficiently complete roofing, painting, and carpentry projects. What's the DDS difference? We're Dedicated to Delivering Superior outcomes.
Family owned and operated by the trio of industry-leaders and brothers, Dan, Dave and Rob Sottile who, together with our longstanding, knowledgeable and experienced employees, provide professional, personal service and achieve quality results for our customers.
We're certified and bonded by the State of New Jersey in nine categories of roofing, painting, and general construction services. That means, at DDS Services, we do it right, on time and on budget. Make DDS Services your roofing, painting and carpentry company. Call us today at (856) 228-1700!
We consider our customers as family and we want you to stay "in the know" of our latest news and happenings.
Sign up to receive our monthly newsletter today.